As a member of the Homewood Chamber of Commerce, you can take advantage of thousands of professional resources, corporate rates, and personal savings. These savings are available to our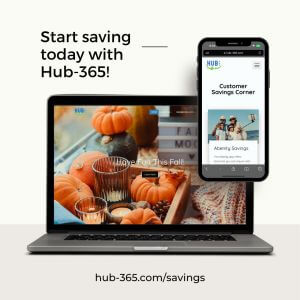 membership though our partnership with Hub-365, the largest discount program for chambers in the country.

By using this no-cost program, many participating companies have saved the entire cost of their chamber membership!

To start saving with Hub-365:
Sign up for Abenity to access savings on everyday essentials from travel and technology to fitness and food.
Request a no-cost business account for ODP Business Solutions with access to discounted corporate rates.
Learn more and register at
hub-365.com/savings