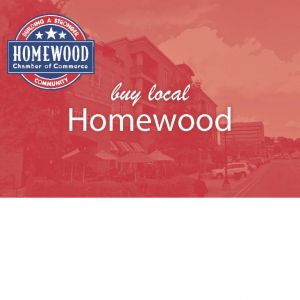 Shop Local
Keep your dollars in Homewood with the Homewood Gift Card presented through the Homewood Chamber's Partnership with Instagift!
For Shoppers
Instagifts are instantly available gift cards that are redeemable at more than forty Homewood merchants – and counting! You can email them as gifts and redeem them from your mobile phone. They look great, make great gifts and never expire! To purchase a Homewood Gift Card, please visit our website at www.homewoodchamber.org or stop by our office at 7 Hollywood Boulevard.
For the Community
The Homewood Gift Card is designed to keep your dollar in Homewood by supporting local businesses. Perfect for Teacher Appreciation, coaches, graduation, birthdays and more, the Homewood Gift Card encourages consumers to remember the Homewood community in all of their shopping endeavors.
For Business Owners
Are you a local business owner who wants to start accepting Instagift Gift Cards? All you have to do is contact Instagift and sign up. It's that easy – no sign up fees, no lengthy application process. Just contact Instagift and see the local shopping dollars come rolling in. The Chamber will then provide you with a Homewood Gift Card decal for your businesses so you can show your commitment to the Homewood Community. To enroll today, contact:
support@instagift.com / (877) 870-3463