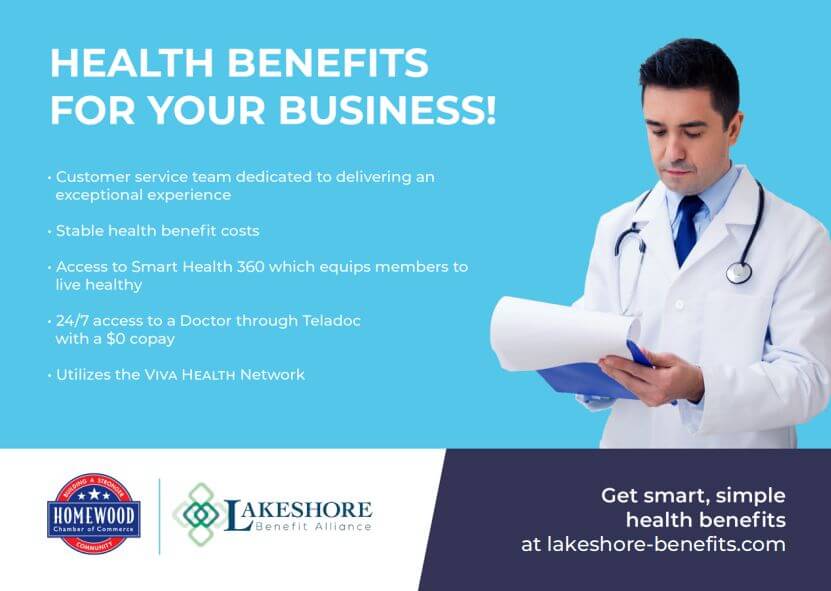 The Homewood Chamber of Commerce is excited to announce our partnership with Iron
ReHealth and Chamber of Commerce Association of Alabama to offer a health, dental and
vision benefit program exclusively for our members.
This program utilizes the Cigna Health network and helps members stabilize
health benefit costs by providing a unique, specialized program tailored to small and mid-sized
businesses that emphasizes wellness, cost saving education, and concierge-level service.
To get a quote, email abe@lakeshore-benefits.com or call Abe Smith at (205) 222-2223.